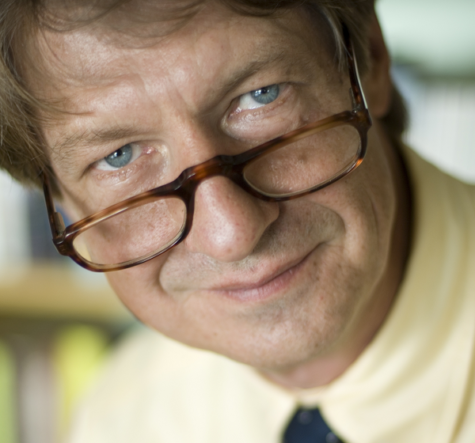 P.J. O'Rourke
Political Satirist and Author
O'Rourke is probably the most resilient comedy writer to come out of the early National Lampoon. He saw through the anarchists' narcissism, and has been satirizing it for years in Rolling Stone and elsewhere. But the conservative O'Rourke was reviled by the Lampoon staff, who saw themselves as consummately leftwing – or disorganized, or real, or drunk, or something. For his pains, O'Rourke, who was more professional than they, and more reliably funny, won the indignation of his colleagues, whom he later left in the dust. If anyone 'changed comedy forever,' it was O'Rourke.
—  The New York Times
With more than one million words of trenchant journalism under his byline and more citations in The Penguin Dictionary of Humorous Quotations than any living writer, P.J. O'Rourke has established himself as America's premier political satirist. He is the best-selling author of 15 books, including Parliament of Whores, Republican Party Reptile, Holidays in Hell, Give War a Chance, Eat the Rich, The CEO of the Sofa, On the Wealth of Nations (he read the whole darn thing – so you don't have to) and Thrown Under the Omnibus: A Reader. Just out in paperback is his all-too-prescient take on the current election cycle, Don't Vote – It Just Encourages the Bastards. His newest book, Holidays in Heck, recounts the international travel adventures of a former war reporter now accompanied by his family and wishing he were back under artillery fire. Both TIME and The Wall Street Journal have labeled O'Rourke "the funniest writer in America."
Born in Toledo, Ohio, P.J. O'Rourke attended Miami University in Oxford, Ohio and graduate school at Johns Hopkins University, where he was a Woodrow Wilson fellow. After receiving a master's degree in English, he worked at small newspapers in Baltimore and New York. In the early 1970s, he joined The National Lampoon, where he became editor-in-chief and created (with Doug Kenney) the classic 1964 High School Yearbook parody. Concluding in the 1980s that the real world was funnier than anything National Lampoon's writers could create, he became a foreign correspondent and has covered crises and conflicts in more than 70 countries.
O'Rourke has written for such diverse publications as The Wall Street Journal, Car and Driver, PARADE, House & Garden, Forbes Life, The Atlantic Monthly, and Rolling Stone, where he was the foreign-affairs desk chief for 15 years. He is a contributing editor at The Weekly Standard, the H.L. Mencken research fellow at the Cato Institute in Washington, DC, and a frequent panelist on National Public Radio's game show Wait, Wait … Don't Tell Me!
Covering current events, O'Rourke combines the skill and discipline of an investigative reporter with a comedian's sense of the absurd and the stupid. Known as a hard-bitten, cigar-smoking conservative, he, in fact, bashes all political persuasions. As he puts it, "Giving money and power to government is like giving whiskey and car keys to teenage boys." Whether dealing with the inner workings of the Washington, DC bureaucracy or the shifting political and economic sands of the new world disorder, O'Rourke proves himself to be a savvy guide to national and global affairs. His razor-sharp insights never fail to inform and entertain.
UPDATE: Read the latest hilarious P.J. O'Rourke Weekly Standard column titled: The Art of Aging Gracefully.
Get a taste of what P.J. has in store for us by watching the hilarous clips from previous speeches below.