THE HEARTLAND INSTITUTE'S
38TH ANNIVERSARY BENEFIT DINNER
Freedom is fragile. Who will fight for us when we're not free?
It is hard to imagine a more-worthy recipient of the 2022 Heartland Liberty Prize than the remarkable and brave Yeonmi Park. In her book, In Order to Live, Park recounts her harrowing escape from North Korea at the age of 13 – a journey to freedom few have the courage to undertake, and fewer survive.
Join us on October 21 to hear her inspiring story, learn what life is really like in the "Hermit Kingdom" of communist North Korea, and why she worries for the future of freedom here in America.
Marriott Chicago O'Hare
Enjoy comfort and convenience at Chicago Marriott O'Hare. Located near Chicago O'Hare International Airport and the Blue Line Train Station, The Marriott Chicago O'Hare is a contemporary hotel that provides easy access to downtown Chicago.
The Marriott Chicago O'Hare is located at 8535 West Higgins Road, Chicago, IL 60631, steps from the Cumberland Blue Line El station.
The hotel provides complimentary parking and shuttles from O'Hare.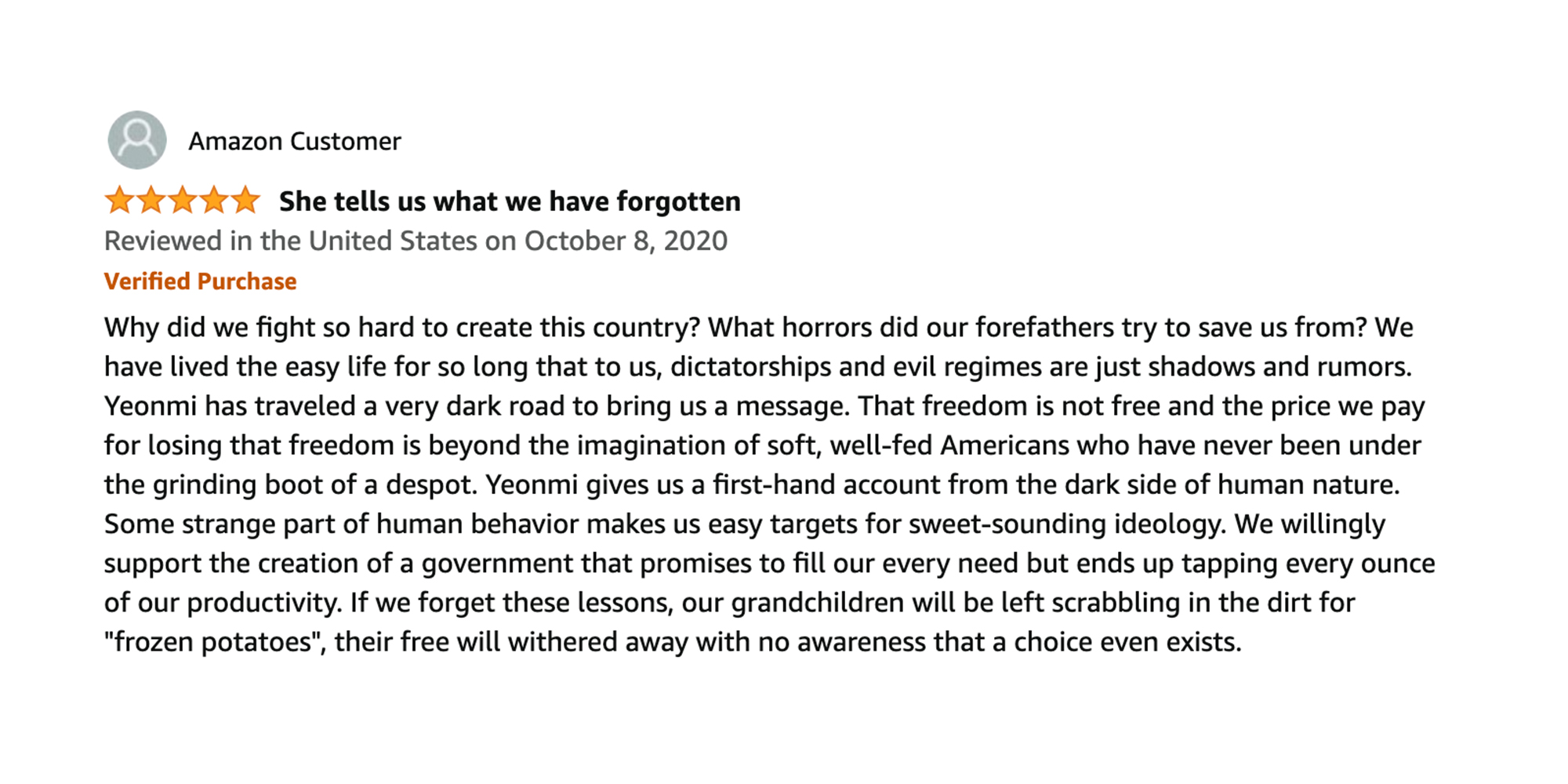 Tickets
General Ticket
Access to general Reception
Open Seating
VIP Ticket
Access to VIP Reception
Reserved Seating
Tables
Reserved Table
10 seats at a second row table
Recognition in the program with a 5″ x wide by 8″ deep color ad
Silver Table
10 seats at a second row table
2 admissions to the VIP reception
Recognition in the program with a 5″ x wide by 8″ deep color ad
Gold Table
10 seats at a front row table
10 admissions to the VIP reception
Recognition in the program with a 5″ x wide by 8″ deep color ad
Platinum Table
10 seats at a front row table
10 admissions to the VIP reception
Recognition in the program with a 5″ x wide by 8″ deep color ad