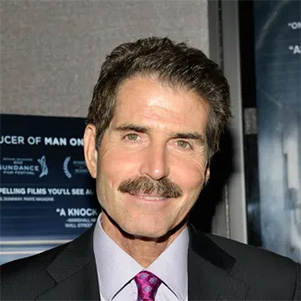 John Stossel
Emmy Award-Winning Champion of Liberty
John Stossel is former host of Stossel on Fox Business Channel and a syndicated columnist for Creators Syndicate. He is the author of the New York Times bestselling books, Give Me a Break: How I Exposed Hucksters, Cheats, and Scam Artists and Became the Scourge of the Liberal Media and Myths, Lies, and Downright Stupidity: Get Out the Shovel—Why Everything You Know Is Wrong. He has been co-anchor of ABC's 20/20 and the host of the John Stossel Specials for ABC television and radio, and ABCNews.com.
Mr. Stossel began his journalism career as a researcher for KGW-TV and later became a consumer reporter at WCBS-TV in New York City before joining ABC News as consumer editor and reporter on Good Morning America. He went on to be an ABC News correspondent, joining the weekly news magazine program 20/20. In 1999, he and ABC News launched a series of educational materials for public schools, entitled Stossel in the Classroom. It was taken over in 2006 by the Center for Independent Thought that releases a new DVD of teaching materials annually. In 2006, Stossel and ABC released Teaching Tools for Economics, a video series based on the National Council of Economics Education standards.
In addition to having received 19 Emmy Awards, Mr. Stossel has been honored five times for excellence in consumer reporting by the National Press Club. Among his other awards are the George Polk Award for Outstanding Local Reporting and the George Foster Peabody Award.